About Us
---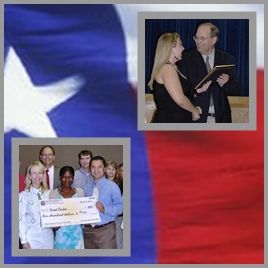 The Brazos Education Foundation is a non-profit, community foundation dedicated to providing affordable access to higher education through resources, scholarships, and information. Headquartered in Waco, Texas, the Foundation received its 501 (c) 3 status in 2010. Our philosophy is simple, "education 4 everyone." We help students reach their educational goals by awarding renewable scholarships and ongoing mentoring support to qualifying, graduating seniors attending selected Title 1 high schools and other high schools in McLennan County, Texas. At present, we support scholars attending 18 colleges and universities within Texas. We currently provide renewable scholarships to 48 students and one-time scholarships to 24 students.
Our outreach initiatives extend beyond McLennan County. With technology at our fingertips, we can virtually assist anyone with questions they have about "how to" pursue their dream of a higher education.
The Foundation's administrative expenses are generously underwritten by Brazos Higher Education Service Corporation, Inc. to support its public purpose as a non-profit provider of student loans.