Endowed Scholarships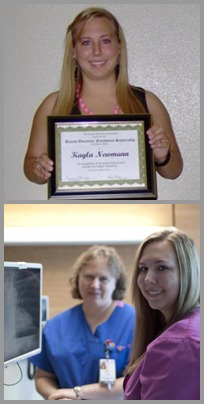 Changing the future, one student at a time.
For many students attending Title 1 High Schools, the importance of scholarships cannot be overstated. The Brazos Education Foundation currently awards scholarships to local Title I High Schools, but there are many schools and students that need our help. 
You may be surprised to know more than 57%* of the students in our community are economically disadvantaged. The high schools we support have a high percentage of economically disadvantaged students. Your support and contributions towards our endowed scholarships are critical to their success in obtaining a higher education. 
* Texas Education Agency. "Academic Excellence Indicator System 2009-10 Region 12 Performance Report."
What is an Endowed Scholarship?
An endowed scholarship is a gift that keeps on giving, long after you've made you last contribution. While gifts to an endowed scholarship fund remain untouched, a portion of the income earned from the fund finances student scholarships 
Through the legacy of endowed scholarships, generations of students will be afforded the opportunity to pursue their dreams of a post-secondary education.
Establishing an Endowed Scholarship
You may fund your endowed scholarship over a period of five years with an initial gift of $5,000. We will work with you to establish a plan for how and when additional pledge payments can be made to fully endow your scholarship. When establishing your endowed scholarship fund you will have the opportunity to identify a high school to receive the scholarship awards. (Based on federal guidelines gender, age, and ethnicity cannot be used as criteria for awarding scholarships.)
Funding Your Endowed Scholarship
Once you've made your initial gift, there are additional ways to contribute towards your endowed scholarship fund, including:
A tax-deductible, charitable contribution of cash or other securities.

Matching gift programs are a great way to increase your giving to endowed scholarships. Many companies offer matching gift programs to encourage their employees to make charitable contributions.

You also may choose to use your estate to establish an endowed scholarship.
Getting Started
To establish a new endowed scholarship fund, click here.
If you have questions or need assistance, please contact us.