2014 Brazos Scholar Receives Prestigious Award from MCC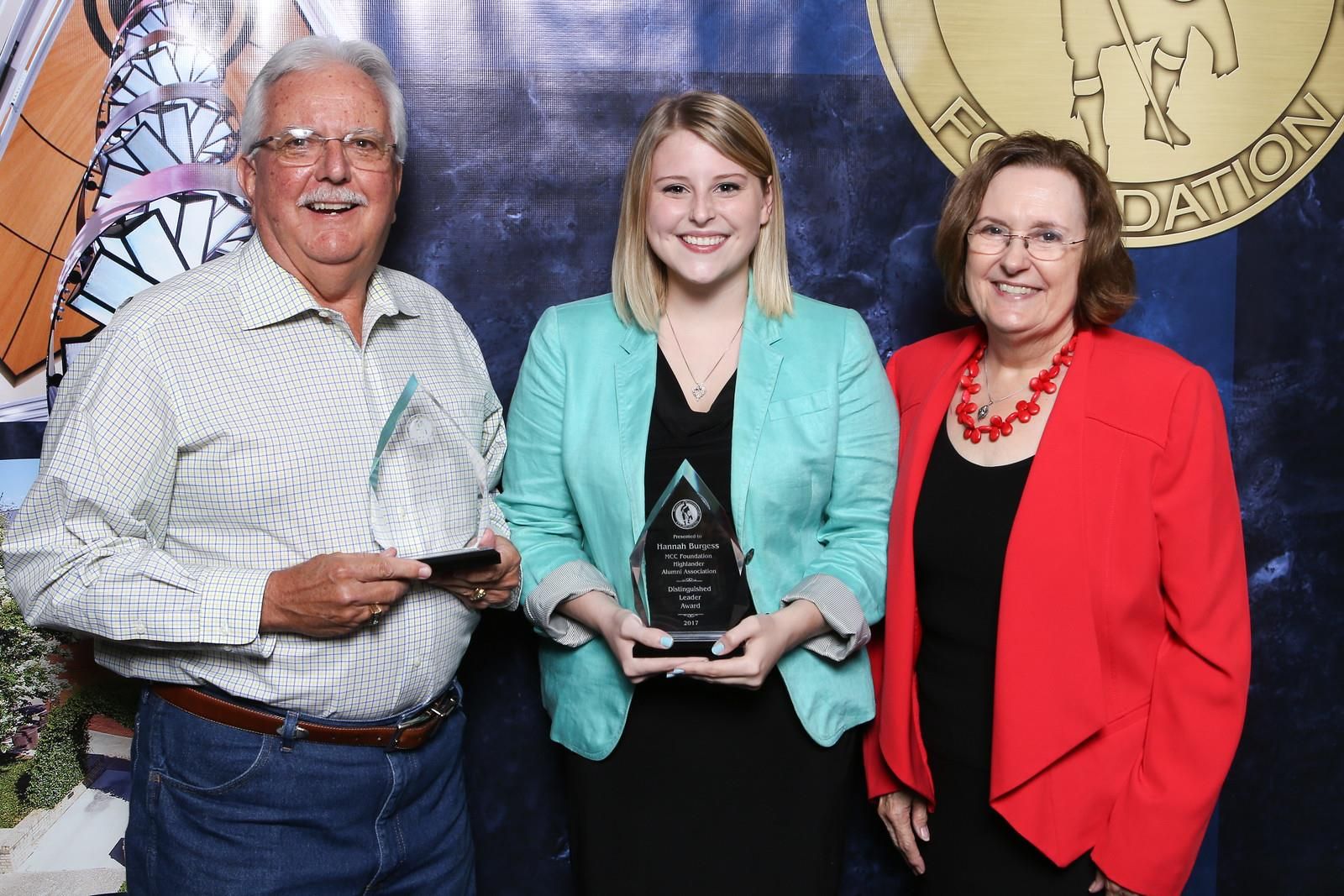 The McLennan Community College Foundation's Highlander Alumni & Friends Association presented 2014 Scholar Hannah Burgess with one of its most prestigious awards at its annual luncheon.
Burgess, who graduated from Moody High School, was awarded the 2017 Distinguished Leader Award. Burgess came to McLennan Community College as a Bernard and Audre Rapoport First Generation Scholar in 2014. She also served in several leadership roles on campus, including being a Student Ambassador and Connections (student orientation) leader. Upon graduating from MCC, Burgess accepted a position at MCC as a Highlander Central Specialist helping students navigate the complexities of higher education.
"Hannah's hard work and dedication as a student, and now as a professional, continues to lead her to success," said MCC Coordinator of Outreach and Student Recruitment Dustie Hamilton. "I look forward to watching her grow and continue to bring positive influence to our institution."
Burgess is currently pursuing a bachelor's degree from Tarleton State University through the University Center at MCC and hopes to obtain her MBA.
(Pictured above: Former MCC Baseball Coach Rick Butler (accepting on behalf of 2017 Distinguished Alumnus John McClain), 2017 Distinguished Leader Hannah Burgess, and MCC President Dr. Johnette McKown. Photo courtesy of the MCC Foundation)