Foundation Board Member Promoted to Partner of Accounting FIrm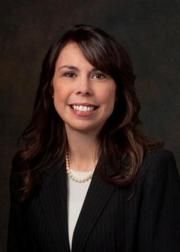 Brazos Education Foundation board member Dana Broadway has been appointed partner at the accounting firm Pattillo, Brown & Hill LLP. Dana  is a partner and president of PB&H Benefits LLC, the firm's employee benefit practice.
Dana provides third-party administration and recordkeeping for flexible benefit and retirement plans. She received her BBA in accounting and Master of Accountancy from Baylor University and has been with the firm since 2002.
She specializes in plan-design consulting, client and adviser development, and regulatory compliance. In addition, Broadway provides oversight on all daily trading and record keeping functions.
Her role as partner is to manage the client service team, develop marketing and educational materials and lead the conversion team on all client-facing services.