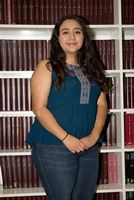 Congratulations to our Brazos Scholar Alicia Martinez, who was selected to receive a Waco Rotary Club scholarship. Alicia attends Baylor studying in the School of Social Work. Go to 1:07 in this video to hear Alicia's plans for her future.
Scholarship Application Deadline Extended to April 24.
The 2020 Scholarship Application will be due at midnight April 24. The deadline will not be extended. Email us if you have questions.
The Texas Council of Economic Education has announced that University High School has the #1 Stock Market team in the Central Texas Stock Market Game.
College students face many responsibilities throughout their time in college. These can include navigating parenthood, work-life balance and insecurities of finances, housing and food.
Check out our latest news in the Fall 2019 Student Stories