Meet Our 2019 Scholars
---
Please join us in congratulating the Foundation's 2019 scholarship recipients! Our 12 new scholarship recipients boast impressive statistics, with one valedictorian, two salutatorians, six who graduated in the Top 10 in their class, six who are first-generation college students and one varsity athlete. Their college fields of study are just as impressive, with majors ranging from psychology, biomedical engineering and nursing to education/ESL, accounting, and radiology technician. We even have a future electrical lineman and a veterinarian. These 12 will attend seven different schools in Texas. We congratulate each one of our scholars, and look forward to sharing their journey with them.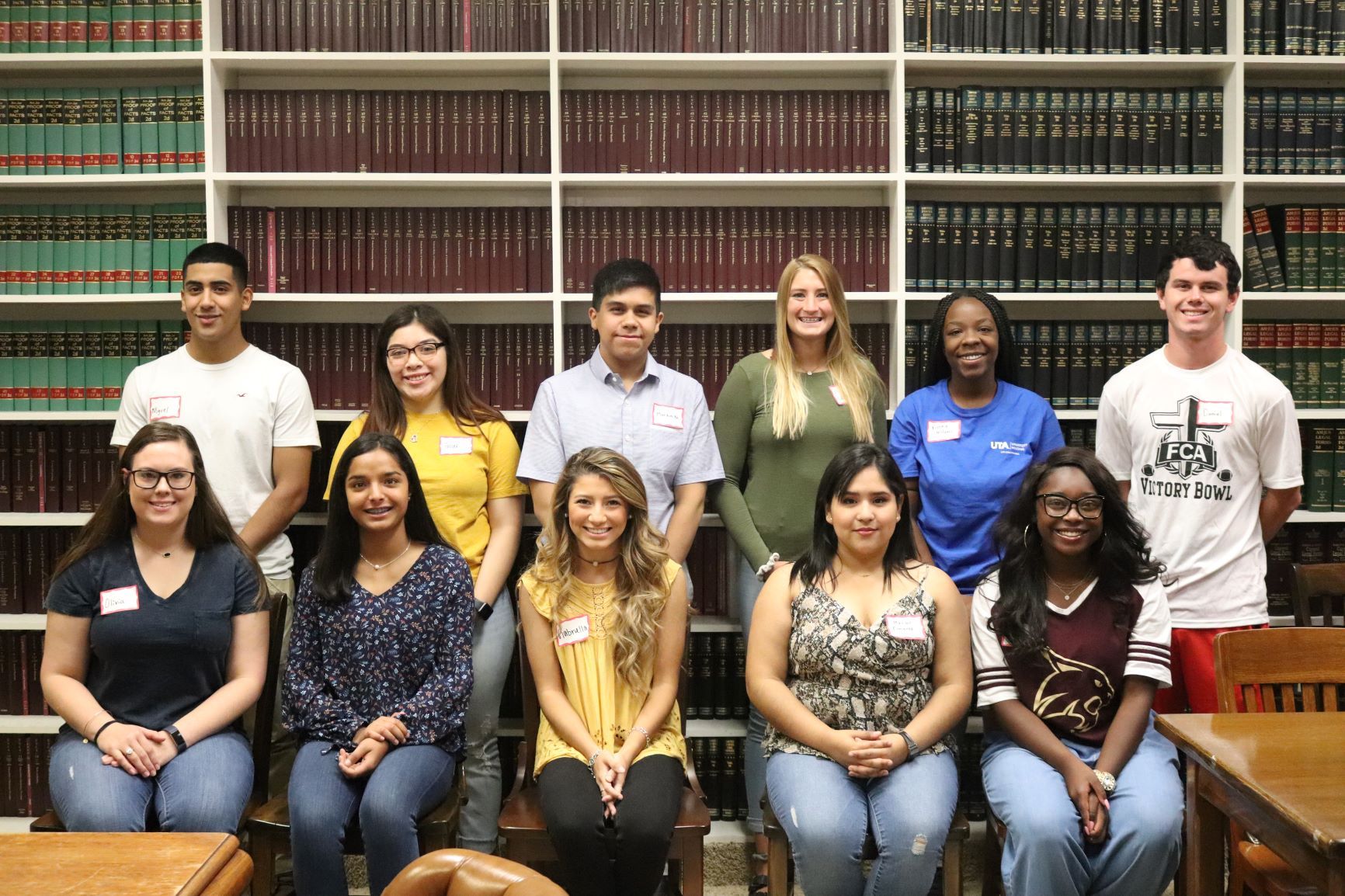 ---
Amar Kaur

Waco High graduate Amar Kaur is a first-generation scholar who attends Texas A&M and dreams of becoming a doctor. At Waco High, Amar played varsity tennis, and took part in Mock Trial, NHS and Skills USA. Amar's family immigrated from India. "After moving, my family experienced struggles due to their lack of education. Because of this, education has become a major priority in my life and influences my decisions," she said.

Canyon Hughes

Canyon Hughes is a Moody High School graduate, who played four sports during high school and was a cheerleader. She attends Howard Payne University. A varsity volleyball player, she plans to be a kindergarten teacher. "I want to make an impact on kids' lives, make them love school and make them want to actually learn. By winning this scholarship, it gets me closer to my dream job," she said.

Daniel Roush

Daniel Roush attends TSTC, where he is training to become an electrical lineman. While in high school, the Gholson resident was captain of the football, basketball and cross country teams. In football he was named first-team All District. He also held down two jobs during his senior year. "If you work hard for stuff you want, the success will be so much better when you get your reward. I have been working hard my whole life," he said.

Gabriella Valdez

First-generation scholar Gabriella Valdez graduated from McGregor High School. In high school, she was a member of National Honor Society, yearbook editor, played golf and was a state archery qualifier. A nursing major, she attends Texas State University. "Like many nursing majors, I share the sincere desire to help others. I believe that what the people in this area do is awe-inspiring, and that motivates me to make an impact," she said.

Gissel Guerrero

Gissel Guerrero from La Vega High School earned her associate's degree before she graduated from high school. She attends the University of Texas at Austin with a major in psychology. During high school, Gissel was a member of student council and National Honor Society and volunteered with Special Olympics, HEB Feast of Sharing, Walk for the Homeless and Food for Families. "Every chance I have to help others is a complete blessing to me," she said.

Marisol Enriquez

Marisol Enriquez also received her associate's degree while in high school. A first-generation scholar, she graduated from University High School and attends Tarleton. She plans to major in accounting. Marisol held a job during high school but also was very involved with Ballet Folklorico. "I was hesitant to join because I had no dancing experience, but I knew that if I didn't take this opportunity then I would regret it later in life," she said.

JaMesa Long

JaMesa Long graduated from West High School and now attends Texas State and plans to major in education/ESL. While at West, JaMesa participated in track, volleyball, National Honor Society, FFA and Student Council. She also held down a part-time job. "This scholarship will set me on the path of paving a great future for the future kids I will teach. It will help me to change children's lives one classroom at a time and create a bright future for them as well," she said.

Martin Nunez

First-generation scholar Martin Nunez attends Texas A&M, where he is majoring in psychology. A graduate of Harmony School for Innovation, Martin participated in student government, Robotics team, and art club. He said he became a motivated student after a classmate made an unkind remark during his freshman year of high school. "I accomplished goals that I never thought I would. Without that comment, I wouldn't be in the position where I can consider medical school," he said.

Miguel Barboza

Miguel Barboza hopes to be a Radiology Technician and eventually a radiologist. The Connally graduate attends MCC, where he is a Presidential Scholar. A first-generation scholar, Miguel was captain of the varsity soccer team and participated in various charity events. "I discovered that we will always have another day, another story that will make life worthy. There will be a new opportunities that will change everything," he said.

Olivia Pankonien

Aggie and future veterinarian Olivia Pankonien was valedictorian of her Mart High School class. She served as class vice president all four years of high school, but most of her time was filled with FFA and 4H. She was part of the Texas 4-H Livestock Ambassador Program, the Texas 4-H Council and Texas FFA. "It is because of my 4-H career of raising and showing animals that I know I have chosen the right career path," she said.

Victoria Williams

Salutatorian Victoria Williams graduated from Rapoport Academy's Meyer High School. She also earned her associate's degree from MCC. Victoria was active in student council all four years of high school. She played basketball and ran track. She attends the University of Texas at Arlington, where she is majoring in nursing. "Pursuing the associates degree was such a confidence booster and taught me so many life skills," she said.

McKenzie Sexton

McKenzie Sexton of Valley Mills was salutatorian of her class and is majoring in nursing at Texas Tech. While in high school, she was captain of varsity cheerleading and treasurer of National Honor Society. Active in her church, she helped victims of Hurricane Harvey during a mission trip. "We helped rebuild Miss Bessie's wheelchair ramp. She reminded me to enjoy the simple things in life and always be kind to others," she said.