Meet Our 2018 Scholars
---
Please join us in congratulating the Foundation's 2018 scholarship recipients! These scholars have been recognized for their hard work in their academics, extracurricular activities, and contributions in the community. We congratulate each one of our scholars, and look forward to sharing their journey with them.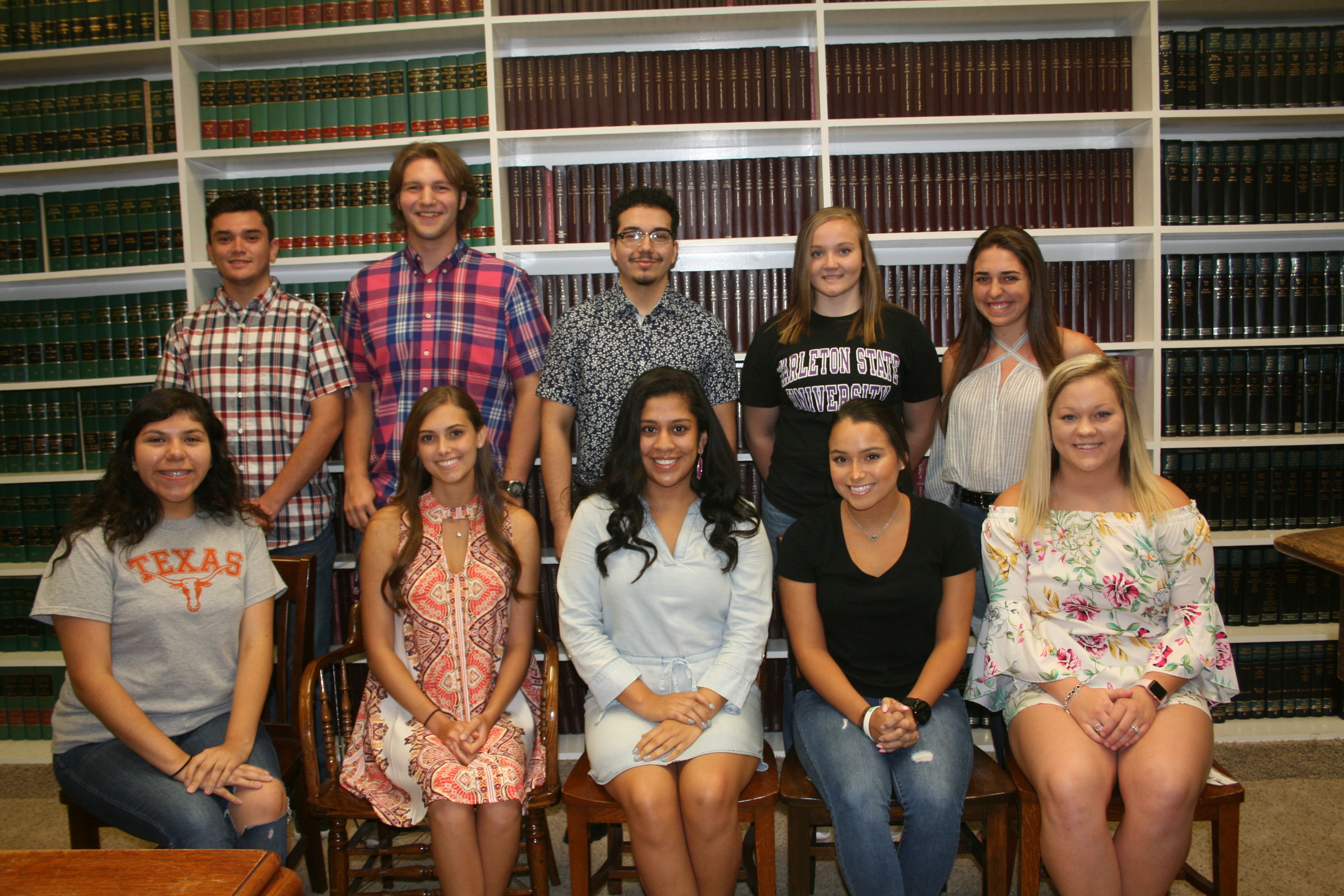 ---
Emmanuel Avila, Jr. - Harmony Science Academy

Emmanuel Avila, Jr., is a first-generation college student who graduated from Harmony Science Academy, where he was captain of the Robotics team. He plans to study mechanical engineering at Texas A&M. "As the first in my family to be able to attend college, I want to strive to do better and work hard to take advantage of all the opportunities," he said.

Zachary Bartek - Rapoport Academy

Zachary Bartek graduated from Rapoport Academy's Meyer High School while simultaneously earning his associate's degree at MCC. He plans to study accounting at Baylor University. "As a first-generation college student, the Brazos Education Foundation scholarship will provide the perfect opportunity to help me pursue my educational ambitions."

Dawson Brown -- McGregor High School

Dawson Brown has many interests with regional medals in art and science as well as in Jazz Band and his school's One-Act play. The McGregor High School graduate will study aerospace engineering at Texas A&M. "This scholarship allows me to show other students, who are in a similar situation, that if you put forth the work and stand and fight, anything is possible," he said.

Brett Castanon - Gholson

Brett Castanon served as a volunteer fire fighter for the Gholson and Abbott VFDs. The Gholson High School graduate played football, competed in UIL Academics and served as Class Representative. He is attending Texas A&M majoring in construction science. "I will work hard to become successful and hope to focus on employing our nation's veterans."

Makayla Caudle - Moody High School

Makayla Caudle dreams of becoming a veterinarian. "All my life I have been around animals. I've raised them and doctored them to my best abilities," she said. The Moody High School graduate will pursue an animal science major at Tarleton. While in high school, she was heavily involved with FFA. "I hope one day to have the ability to empower other students to achieve their target."

Emily Hines - Waco High School

Blessed with a heavenly voice, Waco High's Emily Hines could have pursued a career in music, but she is majoring in environmental science at UT Austin. While at WHS, she was the lead actress in theatre productions, sang in Show and Chamber choirs and traveled to Germany as an exchange student. "I want to inspire those around me to be passionate about a sustainable future."

Judith Hernandez - Connally High School

Connally Salutatorian Judith Hernadez kept busy during high school. She qualified for state in speech & debate, served as president of National Honor Society and was named Region All-Star Crew for One-Act Play. She is attending UT Austin where she will major in communication sciences and disorders. "I do not want children to be embarrassed to speak. I aspire to work as a speech therapist."

Ariel Johnson - La Vega High School

La Vega's Ariel Johnson held numerous leadership roles while in high school, including class president, National Honor Society president, cheerleading captain and student council vice-president. She plans to pursue a nursing degree at MCC. "I am motivated to complete my schooling and get the highest degree that I can receive. My goal is to receive a doctorate."

Courtney Klaus - Valley Mills High School

Courtney Klaus of Valley Mills went on her first medical mission two years ago. It was an experience that changed her life. She will pursue a nursing major at UT Tyler. "I learned not to take things for granted and always say 'thank you' for even the smallest things," she said. While in high school, she was class president, student council treasurer and played varsity softball.

Cristal Leon - West High School

Cristal Leon has set a lofty career goal: to direct marketing efforts for the Dallas Cowboys. At Mary Hardin Baylor, she plans to major in marketing and sports management. At West High School, Cristal participated in FFA, basketball, track and volleyball and was captain of the cheer squad. "I have learned to dream big, follow the path set out for me, and to live life as complete as possible."

Isabella Lozano - University High School

Isabella Lozano already could be counted as a college graduate, having earned her associate's degree in May. At University High School, Isabella was class president, captain of varsity tennis and a member of the Waco Youth Council. She plans to study biomedical engineering at Texas A&M. "I have learned that when one of my peers, teachers of family members try to help, I should always be open to it."

Kylie Rawlins - Mart High School

Kylie Rawlins, Mart's salutatorian, played Pee Wee football for three years. "Football showed me that I can do anything I put my mind to as long as I give it my all and don't quit," she said. During high school, she was class treasurer, played in the band and competed in varsity volleyball, basketball and golf. She plans to pursue a nursing career at Concordia University.