PROVIDING AFFORDABLE ACCESS TO HIGHER EDUCATION
Brazos Education Foundation, Inc. is a non-profit organization dedicated to providing affordable access to higher education through resources, scholarships, and information. Our philosophy is "Education 4 Everyone" and we help students reach their educational goals.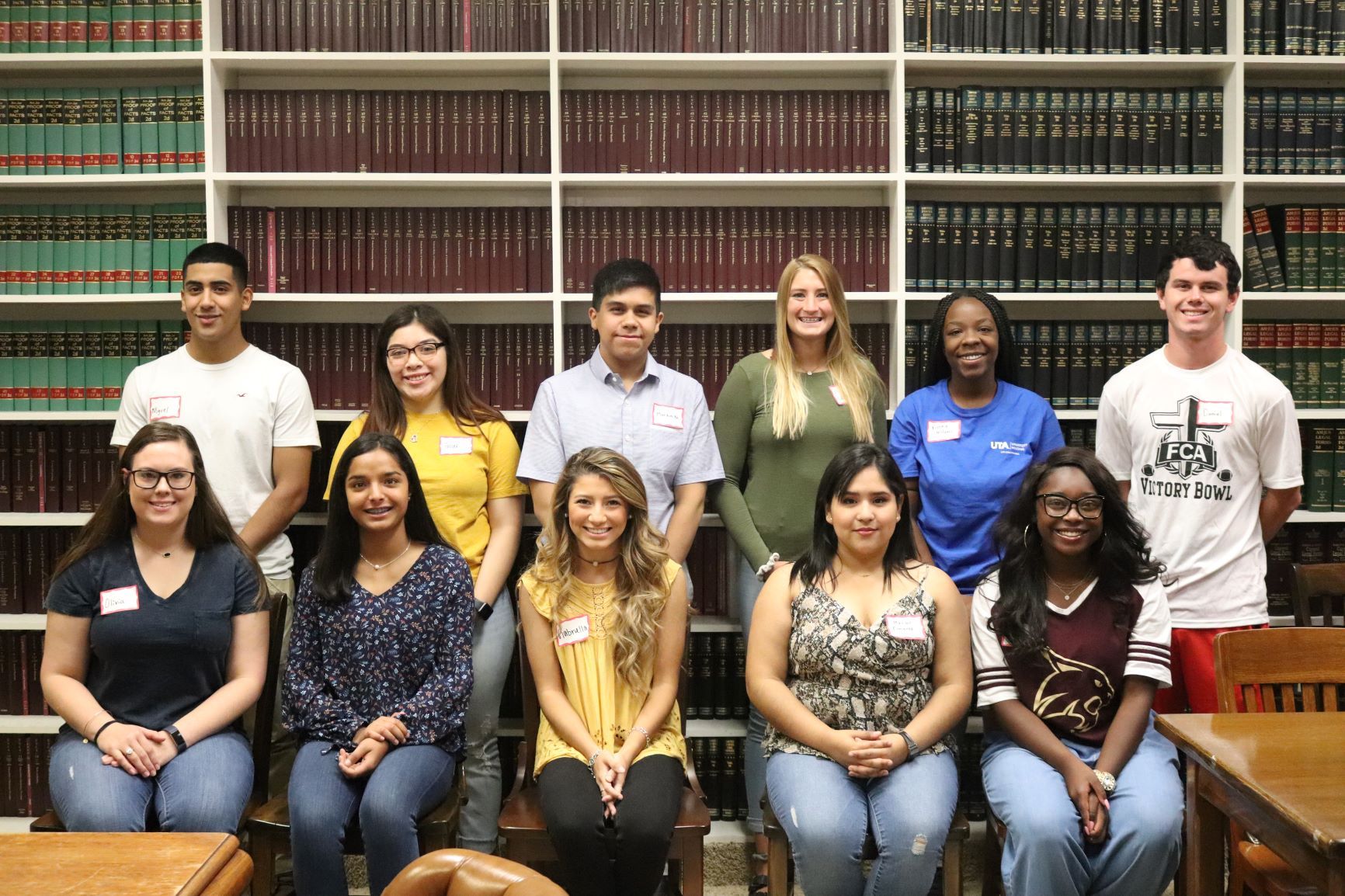 Meet Some of Our Alumni
You can find our Brazos Scholar Alumni in healthcare, at Fortune 500 companies, in schools and serving our country as members of the military.
Cade Kegerreis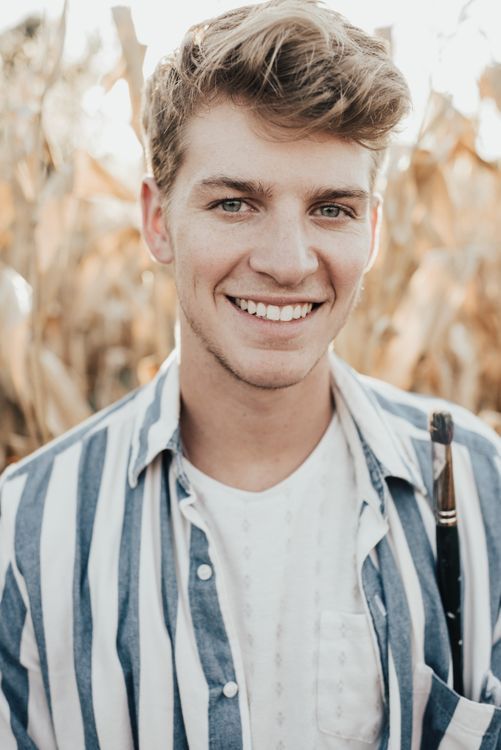 (This article appeared in "Around Town" in the August 2020 issue of Waco Today magazine)
Native Wacoan Cade Kegerreis is ahead of schedule in marking off items on his bucket list. One of his life goals will be met on August 7 when the young artist mounts his first solo show at Cultivate 7Twelve, at 712 Austin Ave. Cade's work will be on display through Sept. 26.
"It feels incredible! I recently came across a book about the business side of art that I read a few years ago. In the first chapter there was a questionnaire about personal goals; my 5-7 year goal was to have a solo show. I'm amazed and blessed that it came about sooner than I hoped," he said.
The name of the exhibition is "Devolved: Unity through Evolution, Diversity, and Connection." The pieces are mainly centered on sociology, religion and evolution. The idea of the series has been in Cade's mind over the last two years. Originally, the main focus was going to be about ancient civilizations evolving to modern cultures, however Cade found himself digging deeper and wider. The series began to shape up as a spectrum of academic subjects and continued to grow into what he has now.
"These topics are often provoking, especially when discussed. However, it is my hope that visually experiencing these issues through art can create a connection that wouldn't happen otherwise. Overall, the purpose is to promote understanding and acceptance. Common knowledge has devolved fundamentally, and one must attempt to understand differences before unity can occur," he said.
Born and raised in Waco, Cade never thought he would leave town for college, but the stars aligned, and he graduated from Baylor in 2017 with a degree in studio art. He has fought hard to make it as a freelancer. In fact, if you have seen many of the beautiful murals that grace Waco buildings, then you have most likely admired some of Cade's work. The continuous line drawing of Waco landmarks inside the now-closed Chills360 was one of Cade's as in the indoor wall at Union Hall.
"The Chills360 mural was my first large-scale work and was a real jumping off point for getting my name out there. I'm also blessed to claim that I was a part of the ArtPrenticeship program in its first two years, during which we painted the 1,000 Hopes mural off of University Parks, and the wall at Brotherwell Brewing. These are special for the memories and the great outcome of the walls," he said.
Cade did move to Fort Worth to work at the Galleywinter Gallery, but he kept getting commissions in Central Texas.
"To my surprise, Waco was frequently calling me back home with work. With this exhibition approaching, along with the start of the pandemic, I moved back.  I had a large job painting some murals at Train Waco's new facility in March and April. Since then I have been preparing full-time for the show. A friend and I spent a few weeks in May renovating an old office in the upstairs of my dad's woodworking shop-- it is now my first studio space! Having a place to make a mess and easily bounce between paintings has made all the difference in the world," he said.
Cade has big dreams for the future, yet he said these are troubling times for a hopeful artist. He hopes his solo show will open a door to more shows in galleries and venues. He also is launching an apparel brand, DVLVD(.com) at the show's opening. The clothing line could be an avenue to to bring in revenue while he works on his art.
"I am determined to be a successful artist, and honestly I'm still exploring what that truly means. I'm searching for the freedom of time to allow myself to create. If I can create something for a client, great. If I can create something from within to cause a positive change, even better," he said.
The opening reception for "Devolved" will run from 5-10 p.m. August 7. For more information, visit waco7twelve.com.
I was thinking about how in certain instances of learned poverty it takes outside influences to change the mindset. The Brazos Education Foundation really did change the trajectory of my life. I am forever grateful. 
Carol Carter, University of Texas at Arlington 2015 graduate