PROVIDING AFFORDABLE ACCESS TO HIGHER EDUCATION
The Brazos Education Foundation, Inc. is a non-profit organization dedicated to providing affordable access to higher education through resources, scholarships, and information. Our philosophy is "Education 4 Everyone" and we help students reach their educational goals.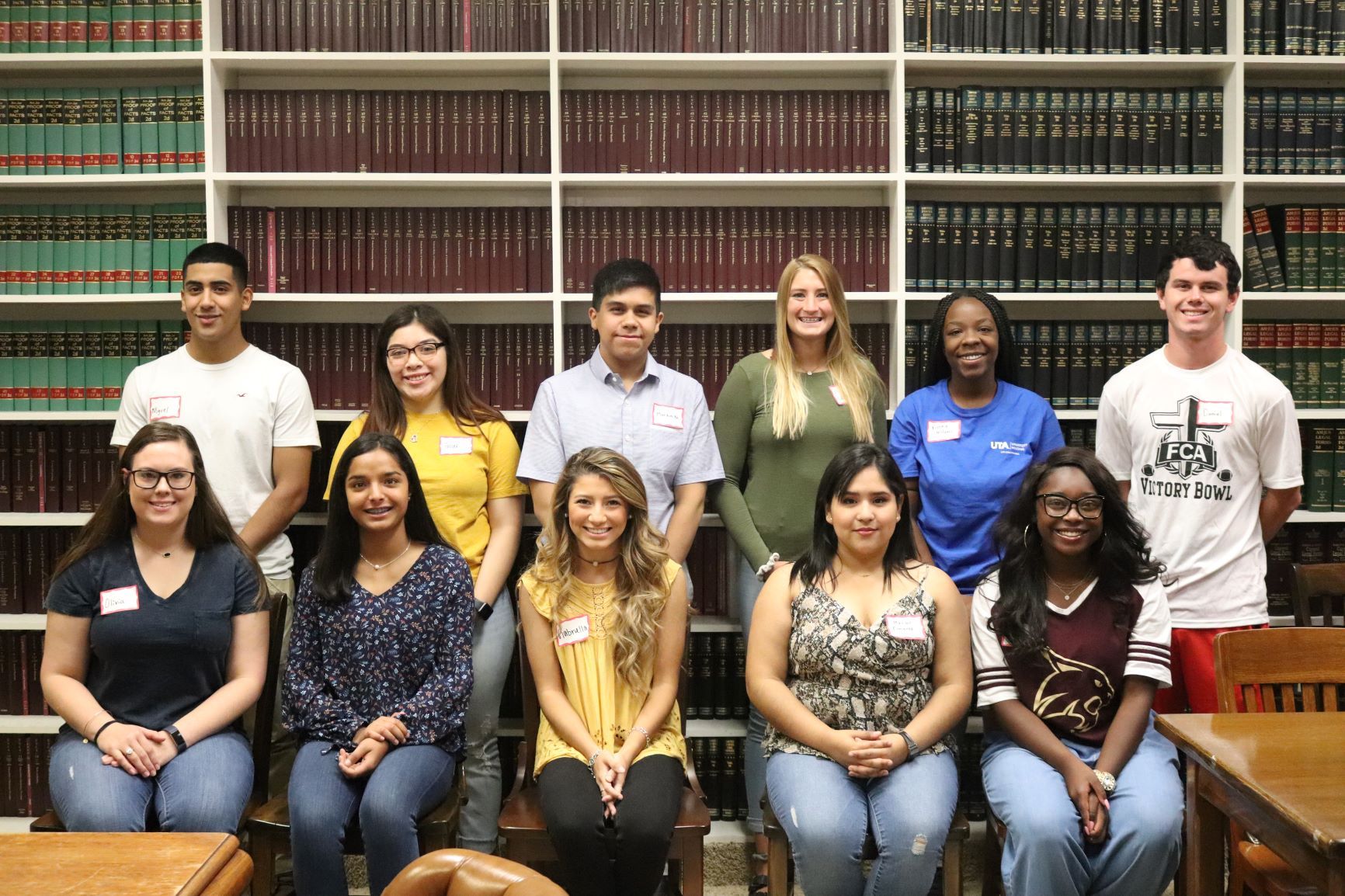 NEW Scholarship - Apply NOW
The Brazos Education Foundation, Waco, Texas, is pleased to announce the launch of The Murray Watson, Jr. Scholarship program.  This program will include a $5,000 Scholarship awarded every month!  
Each month a Scholarship recipient will be selected based on a candidate's academic performance, financial need, readiness and commitment to study, and other considerations. The Scholarship is available for Texas residents that are graduating high school seniors, current college students, or graduate students.  Additional information about the Scholarship requirements, as well as the easy online application process, is available by clicking LEARN MORE.
The Brazos Education Foundation's nonprofit mission is to help more Texans pursue a college education.  "We are excited to be helping Texans realize the dream of higher education with our new scholarship program.  Education enriches lives and we are very pleased to continue our mission of supporting students with this new scholarship," said the Foundation's Chairman Ben Litle.
Contact:  Missy Larson @ Scholarships@brazos.us.com
About The Brazos Education Foundation  Brazos Education Foundation is a Texas nonprofit that has awarded more than $1.8 million in scholarships.  The Foundation is part of Brazos Higher Education, a Texas nonprofit that has been providing higher education assistance since 1975.  Brazos Higher Education's goal is to improve lives by promoting college affordability and helping students and parents save money on their student loans.  Student loans have proven to be a needed resource to help students and parents finance higher education and Brazos Higher Education has helped finance more than 2 million student loans.  To learn more about Brazos Higher Education and its low-cost student loan products, please visit studentloans.com.
Scholarship Application
APPLY NOW for the Murray Watson, Jr. Scholarship!
Jennifer Prnka

Jennifer worked as a staff nurse, relief charge nurse, and clinical coach in the Surgical Trauma ICU at Scott & White Medical Center - Temple. In January 2020, Jennifer began a program at the Baylor College of Medicine in Houston to become a Certified Registered Nurse Anesthetist, one of the major advanced practice areas for nurses. She graduated from West High School in 2014 and from Texas A&M in 2017. 

Armando Contreras

Armando was one of the Foundation's first four scholarship recipients. A 2010 University High School graduate, he received his Bachelor of Science in Industrial Distribution from Texas A&M and his master's degree in systems engineering from SMU. He currently works for a Fortune 500 defense contractor.

Fred Roberts

A 2013 graduate of Waco High School, Fred earned his bachelor's degree in political science from the University of Texas at Austin. He is currently pursuing his law degree at St. John's Law School in New York. During the summer of 2018, he worked under a federal judge in the United States District Court for the Eastern District of New York. That following fall, he interned for a criminal court judge in Manhattan. He plans to practice public interest law.

Emily Hines fulfilled a goal even in the midst of a pandemic. Emily, who graduated from Waco High and just completed her junior year at UT Austin, earned her real estate license in the spring and started working in the field immediately.
I was thinking about how in certain instances of learned poverty it takes outside influences to change the mindset. The Brazos Education Foundation really did change the trajectory of my life. I am forever grateful. 
Carol Carter, University of Texas at Arlington 2015 graduate